August 3rd, 2022
Iowa Kidney Physicians is happy to welcome Dr. Priya Gupta, D.O. Her love for physiology and the diversity of patients and diagnoses contributes to the reasons why she chose Nephrology. Dr. Gupta was born and raised in Iowa and attended undergraduate and medical school in Iowa as well. She will be joining us August 3rd, at our Riverpoint clinic.
July 27th, 2022

We are pleased to announce the addition of Dr. Parvathy Geetha, M.D. who will start with Iowa Kidney Physicians July 27th, at the Riverpoint location. One of the many reasons why Dr. Geetha chose nephrology as an area of medicine is because of the opportunities to form long term relationships with patients. We are looking forward to her making those connections with our IKP patients.
July 27th, 2022
Please help us welcome Dr. Vignesh Viswanathan, M.D.to Iowa Kidney Physicians P.C. He is coming to IKP with outstanding achievements such as Critical Care Resident of the Year, which he received during his residency in Ohio. His start date with IKP is July 27th at our Methodist Plaza location.
July 1st, 2022
Congratulations on your retirement Dr. Bushsbaum. We wish you well on all your new endeavors.
Please help us wish Dr. Bruce Buchsbaum a happy retirement as he makes his final rounds on July 1st, 2022 with Iowa Kidney Physicians P.C. at the Riverpoint location. His 30 plus years of practicing medicine and helping others live happier and healthier lives have been an absolute delight to staff and patients.
May 31st, 2022

Iowa Kidney Physicians P.C. is pleased to announce the addition of Jana VanHaaften who joined the IKP team on May 31st as an Advanced Registered Nurse Practitioner. Her passion for treating kidney patients is exemplified through over 25 years of experience in nephrology. Jana will be practicing at the Riverpoint and Pella clinics as well as rotating to Methodist Plaza.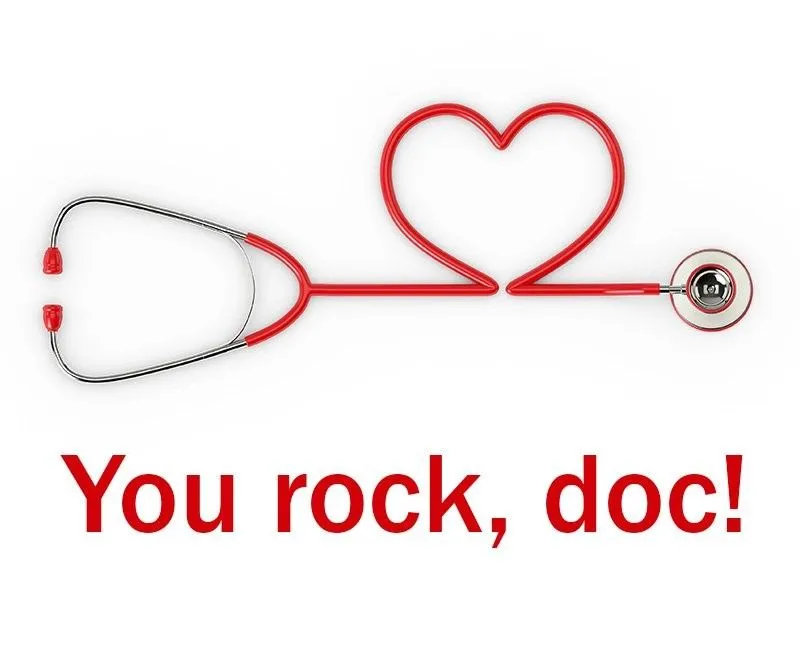 Happy Doctors' Day! Thank you Doctor for all that you do! March 30th has been designated as National Doctors Day in the U.S as an annual observance aimed at appreciating physicians who help save our lives every day. Red carnations are the representative flower for the national holiday. Doctors' Day was unofficially celebrated for many years before it became a legal holiday on March 30, 1958.
This holiday was traced back to 1933 in Winder, Georgia, when Eudora Brown Almond, who was the wife of a prominent Georgian doctor, wanted to create a day just for recognizing and honoring doctors. She selected March 30th as this is the date Dr. Crawford W. Long first used ether anesthesia during surgery in 1842. Today we continue to honor doctors on March 30th every year to celebrate medical advances and thank all doctors everywhere who've spent so much time and energy mastering their field of expertise.
Mar 7th 2022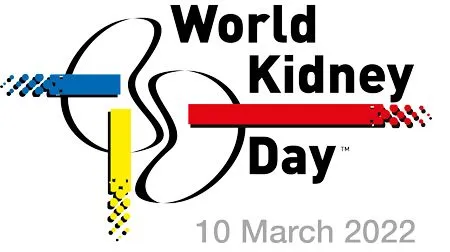 Thursday, March 10, 2022 is World Kidney Day. This global health awareness campaign focuses on the importance of the kidneys and reducing the frequency and impact of kidney disease and its associated health problems worldwide. World Kidney Day is observed annually on the 2nd Thursday in March and started in 2006. World Kidney Day is a joint initiative of the International Society of Nephrology (ISN) and the International Federation of Kidney Foundations (IFKF).
Feb 23rd 2022
The Month of March is National Kidney Month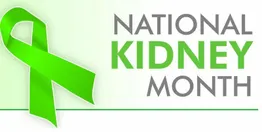 Please show your support by wearing a green ribbon during the month of March for Kidney Disease Awareness as March is National Kidney Month. Wearing the Green Ribbon is to help raise awareness about the importance of our kidneys and to reduce the impact of kidney disease.